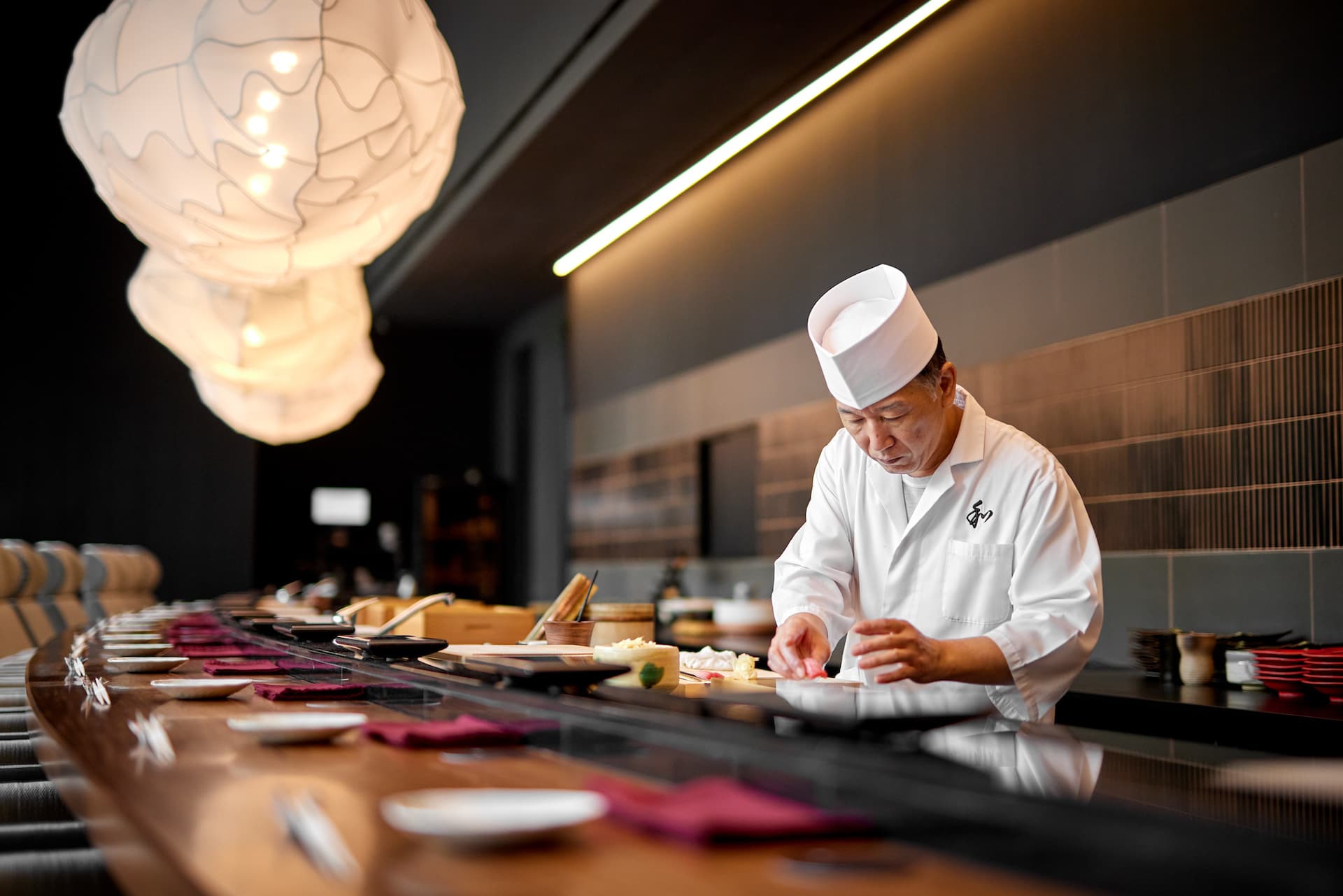 Simplicity substantiates quality
Savour the flavors of the season crafted only with the freshest ingredients, masterfully prepared by Chef Norikazu Shibata
Lunch Menu
ランチメニュー
8-Seasonal Omakase Nigiri Sushi
季節のお任せ握り寿司8種
Seafood Flavored Miso Soup
味噌汁(魚介風味の味噌汁)
Yuzu Sorbet/Matcha Ice Cream
柚子シャーベット又は抹茶アイスクリーム
6-Seasonal Omakase Nigiri Sushi
季節のお任せ握り寿司6種
Seafood Flavored Miso Soup
味噌汁(魚介風味の味噌汁)
Yuzu Sorbet/Matcha Ice Cream
柚子シャーベット又は抹茶アイスクリーム
6-Seasonal Omakase Nigiri Sushi
季節のお任せ握り寿司6種
Seafood Flavored Miso Soup
味噌汁(魚介風味の味噌汁)
Dinner Menu
ディナーメニュー
Deep Fried Dish / Agemono
揚げ物
6 Kind - Seasonal Omakase Nigiri Sushi
季節のお任せ握り寿司6種
Seafood Flavored Miso Soup
味噌汁(魚介風味の味噌汁)
Deep Fried Dish / Agemono
揚げ物
6 Kind - Seasonal Omakase Nigiri Sushi
季節のお任せ握り寿司6種
Seafood Flavored Miso Soup
味噌汁(魚介風味の味噌汁)
Norikazu Shibata
Executive Masterchef Norikazu Shibata is the culinary force behind the innovative dining experience at Sushi Kazu. His journey began 36 years ago in a sushi-ya in Tokyo. He would later hone his skills under the watchful eyes of extraordinary chefs in Hong Kong.
His unwavering quest for perfection has led to this one principle: "Simplicity is the best test of quality."
Specialising in Edomae sushi, Masterchef Shibata's cuisine is a showcase of superb techniques, perfected over time. Sushi Kazu is his first culinary concept, created with the purpose of extracting the flavours of the season's finest ingredients.
Sushi Kazu is his first personal culinary concept, and has since been recognised in Malaysia's Michelin Select list & Malaysia's Tatler Dining Awards for 3 years in a row.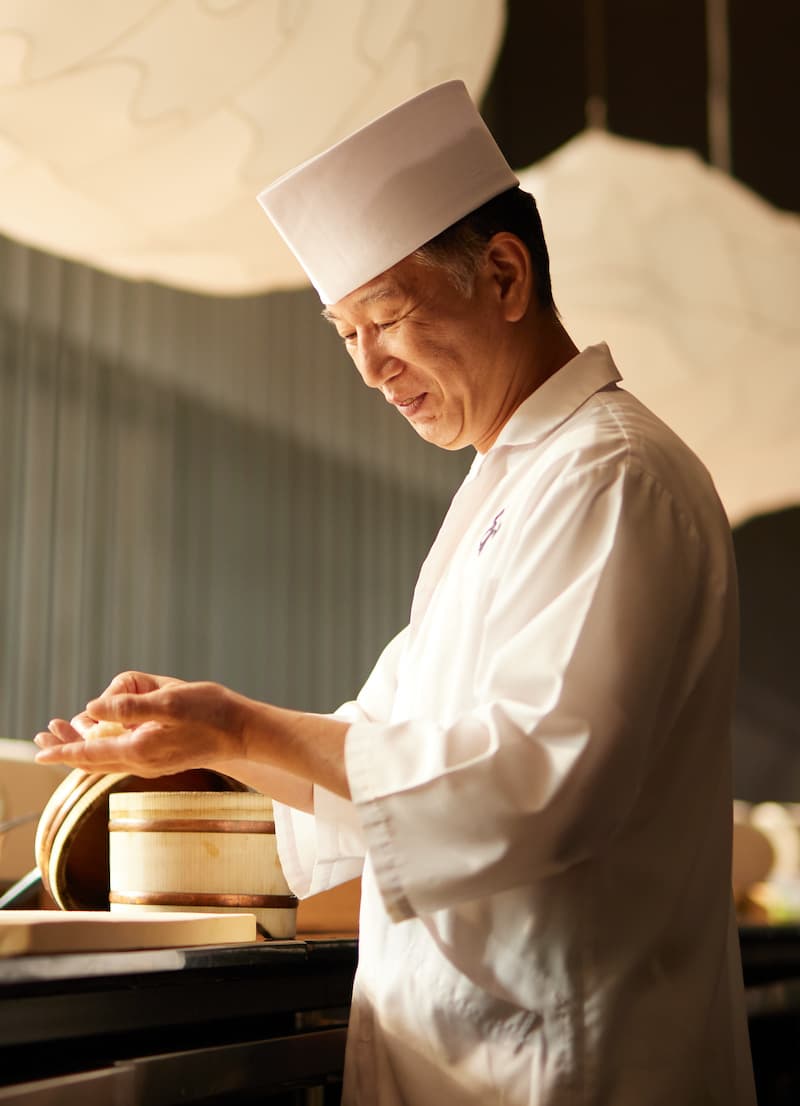 A MODERN TAKE ON JAPANESE TRADITIONAL DESIGN

A rebirth into an ethereal space and inspired by Masterchef Norikazu Shibata's back-to-basics ethos is Kazu's signature curved counter - seating up to 20 guests.
Voluminous cloud lanterns float overhead, while guests are served sushi on elegant tableware sourced directly from Japan.