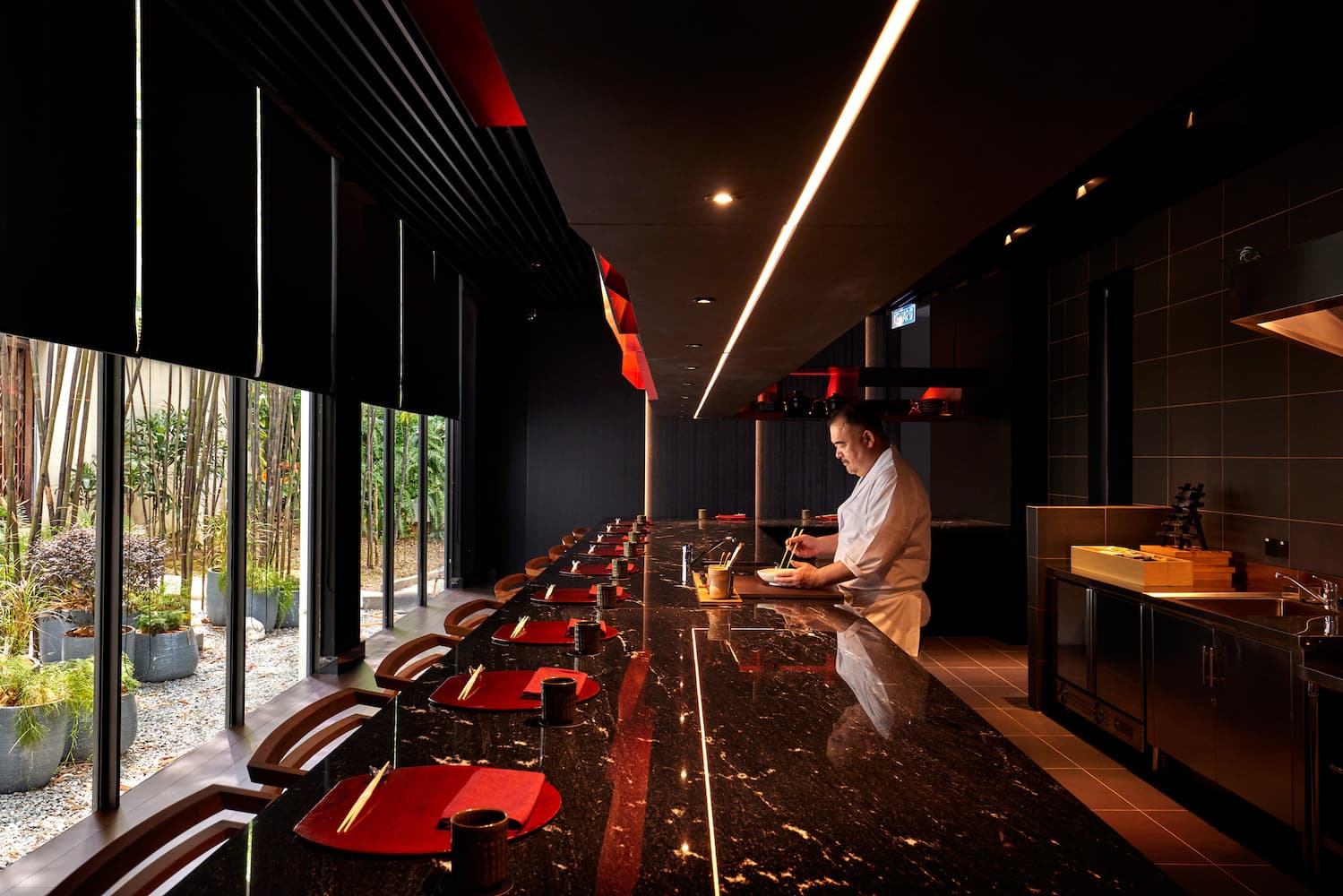 TO CUT AND TO COOK
Kappo is a traditional Japanese culinary style similar to kaiseki. Enjoy a memorable multi-course meal guided by creativity of the chef and seasonality of the ingredients.
Seasonal Menu
季節のメニュー
These sample menus show what you can expect at Kappo, as courses change daily to include seasonal ingredients.
Lunch Irodori Bento Course
Advanced booking required for Irodori Bento Course to allow for prep time
Ricky Kusuo Kamiishi
Chef Ricky Kamiishi brings three decades of experience in preparing authentic, traditional Japanese cuisine to Kappo Kazu.
A Japanese Chef with an intense passion for his culinary craft, he grew up in Tokyo where he first underwent training in a 200-year-old kaiseki restaurant. Since then, Chef Ricky has been head chef in several 5-star hotels and has been invited to collaborations in many other countries including Singapore, Thailand, China, and Maldives.
Chef Ricky's style is authentic yet innovative. While he continues to pay homage to traditional Japanese cooking, he also gets creative by experimenting with different combinations and drawing inspiration from his many travels.
By highlighting the freshness and quality of the ingredients he uses, he hopes to serve his guests with the best seasonal produce from Japan - all the while allowing their natural flavours and textures to take centre stage.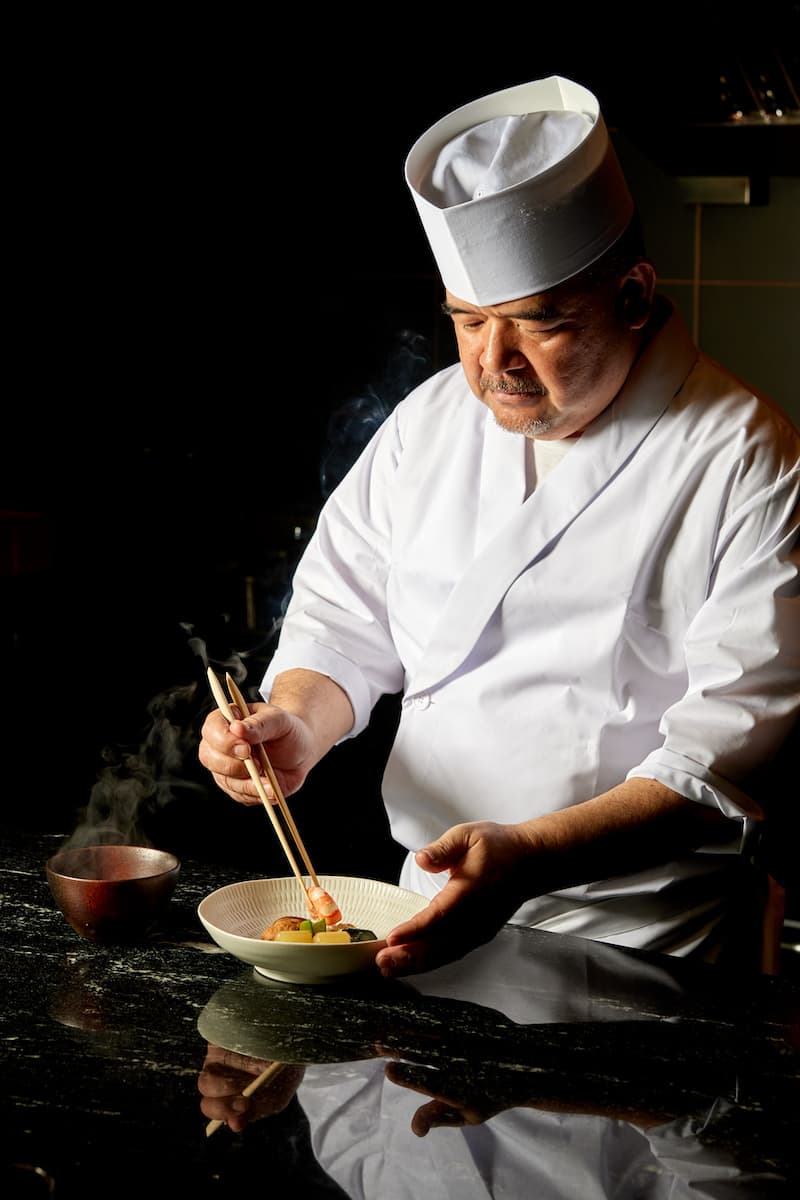 AWAKEN ALL FIVE SENSES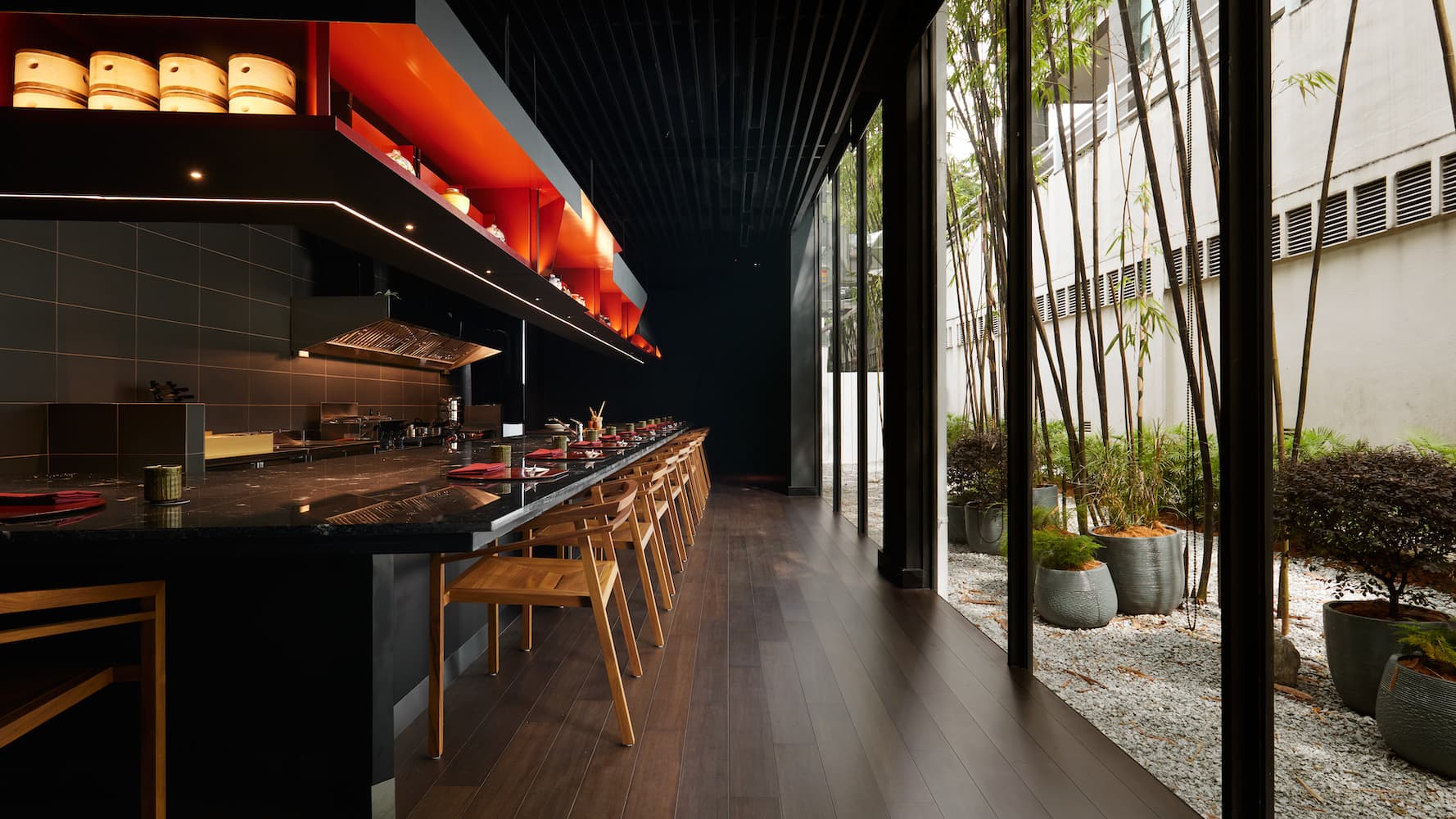 Hidden away to be discovered are the contemporary offerings of Chef Ricky.
Presented within an intimate setting with dramatic lighting, bold colours, and view of a zen garden, guests are invited to take in the sights and sounds of the open kitchen.